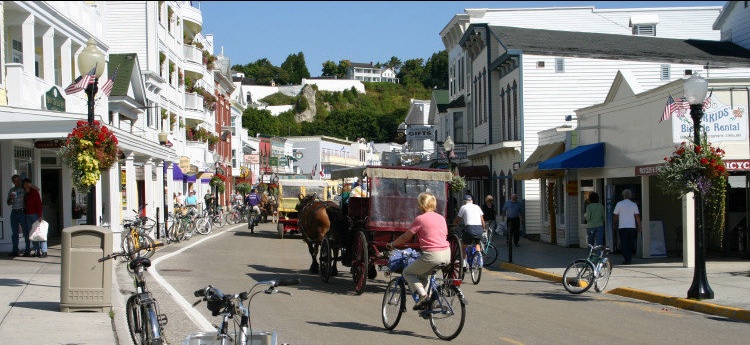 Photo credite: www.bikede.org
Automotive is such a fundamental part of any urban transport system nowadays, It is hard to imagine a city without car. But such a place exists, and car has been banned since 1989. Strangely this city is part of USA – the kingdom of automotive!
The island city is called Mackinac Island, located just offshore mainland Michigan. Although the small island is home to only around 500 people, in the summer, that number swells to 15,000 during tourism season; aside from a couple of emergency vehicles, there's nary a car to be seen. Transportation on Mackinac is limited to walking, horse-drawn carriages, and bicycling — a pleasant departure from the car-centric society that exists beyond its borders.
"The air is cleaner and injuries are fewer," writes Jeff Potter, who published an article about Mackinac. "Island residents are healthier due to the exercise. There's a cherished egalitarianism: everyone gets around the same way. They also save a tremendous amount of money that would normally go to commuting by cars."

Photo credit: www.bikewalklincolnpark.com